Bios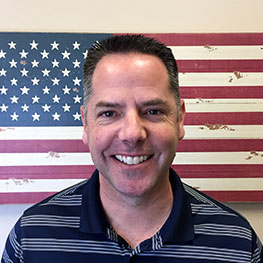 Mike Schaack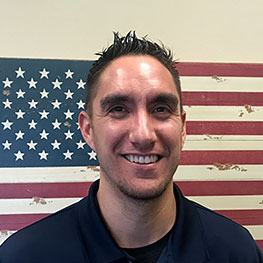 Eddie Gutierrez
Mike Schaack, D.P.T., F.A.A.O.M.P.T., M.S.P.T.
Mike Schaack graduated with a Bachelor of Science Degree in Exercise Physiology from U.C. Davis in 1992. Immediately following his undergraduate studies, he attended the University of the Pacific in Stockton and received his Master's Degree in Physical Therapy in 1994. In 2004 Mike partnered up with Paul Swanson and together they operated Swanson Schaack Physical Therapy until 2013. During this time, Mike went back to school and received his Doctorate in Physical Therapy at Pacific University in Oregon in 2009. In 2013 Mike took sole ownership and Schaack Physical Therapy was born. Mike currently has two Schaack Physical Therapy clinics located in Lincoln and Roseville, CA.
Over the course of Dr. Schaack's career, he has taken numerous short and long term spinal courses along with upper and lower extremity courses to hone his manual skills. His ongoing pursuit to improve his expertise included a full year of residency training. In 1999, Dr. Schaack completed the Kaiser Hayward Residency Program in Advanced Physical Therapy and became a Full Fellow in the American Academy of Orthopedic Manual Therapy.
In addition to clinical work, Dr. Schaack started Schaack Physical Therapy Seminars in 2008 and currently teaches continuing education classes for fellow physical therapists at his Lincoln clinic and across the United States including California, Oregon, Washington, Wisconsin and Hawaii.
When he is not working or teaching, Mike enjoys spending time with his wife, Melinda, and their three wonderful children: Lauren, Kyle and Jake.
Eddie Gutierrez D.P.T.
Eddie Gutierrez was born and raised in Stockton, California. He attended San Joaquin Delta Junior College and Sacramento State University prior to attending University of Hawaii at Hilo, where he played baseball and graduated with a degree in Psychology. Eddie returned to his hometown of Stockton to further his education and pursue a career in the physical therapy profession. He attended University of the Pacific and received his Doctorate of Physical Therapy degree in September of 2014. After working in an outpatient orthopedic clinic for almost 3 years in Stockton, he then moved to Rocklin in October of 2017, to continue his career.
Outside of his professional life, Eddie enjoys spending time with his fiancé Natalie, whom is a 1st grade teacher in Rocklin, spending time with family and friends, watching baseball, enjoying the outdoors, traveling as much as possible, and going to the beach.